What You Want to Know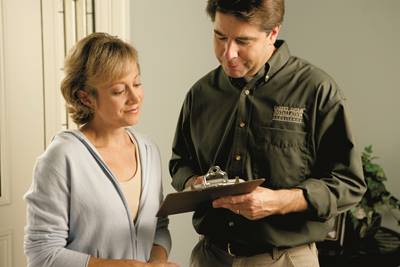 Questions about Laminate Flooring?
What does it mean to meet CARB 2 requirements?
When a product "meets the California Air Resources Board's (CARB) stringent emissions standards" it means that manufacturers and fabricators of finished goods that use any of the materials found in composite wood have met formaldehyde emission limits in the California Composite Wood Products Regulation (CWP Regulation). The regulation applies to any composite wood product used in finished goods, which includes flooring products such as laminate flooring. This is what you've heard about most recently in the recent 60 Minutes segment.
CARB typically tends to be the most strictest standards in the nation and often the rulings become the standards for the nation as most states have not adopted similar regulations as of yet. For more information visit: http://www.arb.ca.gov/toxics/compwood/compwood.htm
The U.S. Environmental Protection Agency is developing regulations to implement the Formaldehyde Standards for Composite Wood Products Act, or Title VI of the Toxic Substances Control Act (TSCA). Visit http://www2.epa.gov/formaldehyde/formaldehyde-emission-standards-composite-wood-products for more information on the proposed rules.
Just what is formaldehyde and why is it such a concern?
Formaldehyde is a colorless gas that comes from a variety of sources such as gasoline, propane, tobacco smoke, fireplaces and wood burning stoves. It's commonly used in making a variety of products such as adhesives in composite wood products among many other things. For a more complete description, visit the California site shown above. The CWP Regulation's emission standards are set at levels intended to protect public health. Prior to this regulation, formaldehyde emission levels could often be ten to twenty times higher than they are now.
Health effects can vary, please visit the website for more information.
How does Carpet One hold their suppliers accountable?
The suppliers and manufactures sourced by the the CCA Global Partners, Inc. (the Co-Op that Carpet One is a part of) have responded to this segment recently aired by supplying letters and certificates indicating that their products meet CARB 2 Requirements. All suppliers are either based in North America or have a very significance corporate presence in North America.
How does this impact my choice in flooring?
It's really a choice to be made by you. We can show you many options when it comes to flooring that all come from manufacturers and suppliers that meet CARB 2 Requirements and, in some cases, even more stringent guidelines. We're glad to share that information with you. Just let us know what you're looking for and we can help you find the right choice to meet your needs.
Where do I go to find more information about my flooring options?
You can go into your locally owned flooring and home store. On hand are flooring professionals and experts that can get you the answers you need to make the choices in your flooring that meet your lifestyle and standards for your home.